EGX Rezzed roundup | Friday 5 April 2019
Rezzed day 2.
Day 2 at EGX Rezzed for me was full of four-legged, ferocious, fury animals and I can't say I was in anyway upset about that. Just as it was yesterday, Tobacco Dock was abuzz with gamers, developers and journos alike ready to submerge themselves into the world of videogames, there really is nothing quite like the atmosphere in a room full of excited nerds (myself included).
Hamsterdam – I don't give a Hamsterdam what else you do at Rezzed, play this game.
Back to the furry animals; the very first game I made a beeline for the second the doors opened on day 2 was Hamsterdam, I'd had a little look at the game previously but not had the chance to get my paws on the hamster-centric brawler. To make the experience even better, today's demo was a boss fight with the chance to win yourself your very own enamel pin of Pim (the games adorable and plucky protagonist). I managed to down the boss by the skin of my teeth and the adrenaline rush afterwards was something akin to killing a boss in Sekiro after the 20th attempt. If like me you cannot wait for the full release of Hamsterdam, then fear not, after speaking to one of the devs, I was informed it shall be releasing on Switch, PC/MAC, PSVITA and mobile devices SOON… which we all know could mean next week, or next year, but it's one I'll be keeping my eyes on.
Cuphead- It's still tough as nails, but now it's portable!
Having managed to avoid cuphead when it originally released on Xbox – something about the animation style gives me the heebie jeebies- I couldn't miss up on the opportunity to try it out on the Nintendo Switch before its release later this month. Essentially being the Dark Souls of platformers, cuphead is still really, really hard on the Switch. It's also still really, really fun; playing with fellow SquareXO writer Nik Bunce, we almost managed to complete a level, before being unceremoniously snapped up and sent straight back to the beginning. A must try for any masochists out there who aren't too bothered about the possibility of breaking their switch in a cuphead induced rage.
My Time at Portia- Was too short and I can't wait to play more.  
Life sim games have a special place in my heart, they're a relaxed escape from real life, by doing slightly more interesting real-life things, what's not to love? Having only spent 15 minutes in game, I didn't get very far, and I used up all of my wood fixing up the house, so I couldn't do the objectives, but it's okay, because 15 minutes was all I needed to fall in love with this studio Ghibli inspired game, and thankfully, it's out on the 16th April so I don't have long to wait to jump back in.
Little Friends: Dogs and Cats – I'm really hoping this isn't like Tamagotchi, and they can't die.  
When this was announced a couple of months ago, I needed to play it, so when I found out it was in the Indie rooms at Rezzed there was no question I would make time to pet some digital animals. The demo was a very stripped back version of the game, but I still enjoyed feeding, petting and observing my very adorable Shiba and can't wait to see all the features added into the full release on 28th May this year.
Castle Crashers – Crashing castles never looked better.
A little shy of 11 years ago, Castle Crashers released on Xbox 360 and I rallied my friends to help me complete it; fast forward to today, and I again enlisted the help of some friends (different ones, but just as wonderful) to take on the demo on display at Rezzed. The Behemoth announced last month that Castle Crashers will be coming to Switch and PS4 with a fresh lick of paint and a whole 60 frames per second and to say I was excited would be a rather large understatement. Thankfully, I wasn't disappointed and the sample of the game we got our grubby mitts on was just as hectic and messy as I remembered it being, with all the charm of the original now looking even better.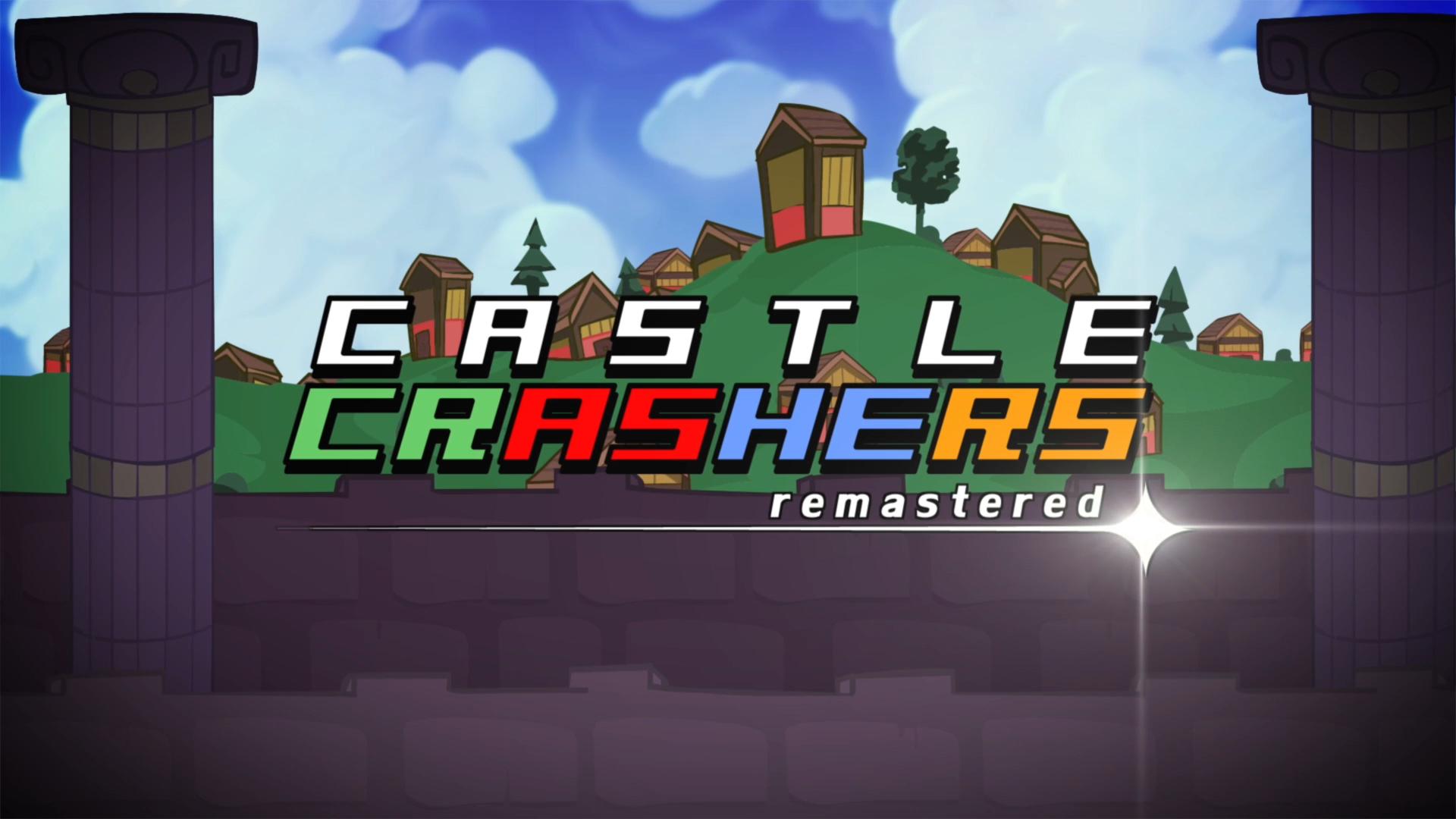 What else is there to see?
If you're getting burnt out on playing all of the amazing games on offer, then you can take a break and check out one of the fantastic sessions on offer, everything from how to get into videogame journalism to 'your studio is a waste of space', I sat in on one of the talks and one of the panels and walked away feeling inspired and with a fresh perspective on the gaming industry as a whole. I also couldn't round up today's events without giving a shout out to ArenaNet and the giant Jackal mount they have set up that you can sit on, so grab a friend with a camera and strike a pose; your time to feel like a complete badass has come.